[ad_1]

Pack your bags, start those engines we're going camping! Have you ever wanted to go on an overland camping adventure but haven't figured out how to kit your ride? Or maybe you've never thought about it and this article will inspire you. One of the top reasons why people go camping and overlanding is the
Pack your bags, start those engines we're going camping! Have you ever wanted to go on an overland camping adventure but haven't figured out how to kit your ride? Or maybe you've never thought about it and this article will inspire you.
One of the top reasons why people go camping and overlanding is the freedom it provides. Deciding where and when you want to travel stops your holiday from becoming too controlled and dull. You can create your own route and see areas or attractions that interest or appeal to you. You might want to drive to the coast in Goa or up to DRD Hills for the weekend. Or you may fancy spending some time driving around campsites in the Western Ghats. The choice is up to you. This type of travel is refreshing and allows you to be flexible. While also helping you unleash a real sense of wonder and adventure.
India doesn't have too many van options ever since the matador went out of production in the '90s but that doesn't stop adventure enthusiasts from making do with what's available. Here's some eye candy to get you thinking about your own rig. If you're keen on buying or building a camper we're happy to point you in the right direction, click on the image below and leave your deets with us.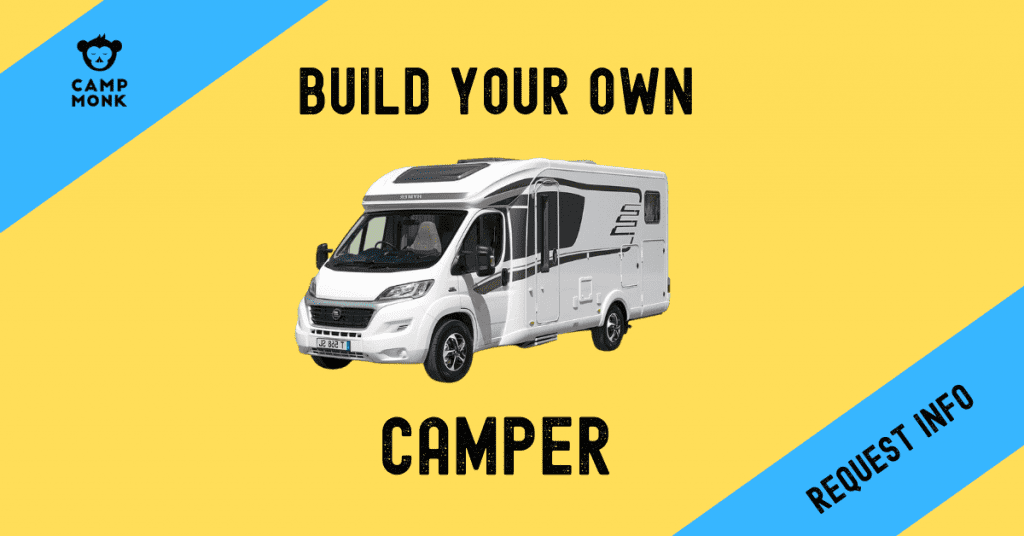 Mitsubishi Pajero: The Paris Dakar rally legend has been around in India for a while under the GLX and SFX variants. Its torque-y 2.8 ltr diesel engine along with it's legendary Super Select 4 wheel drive provides a great platform for an overland vehicle.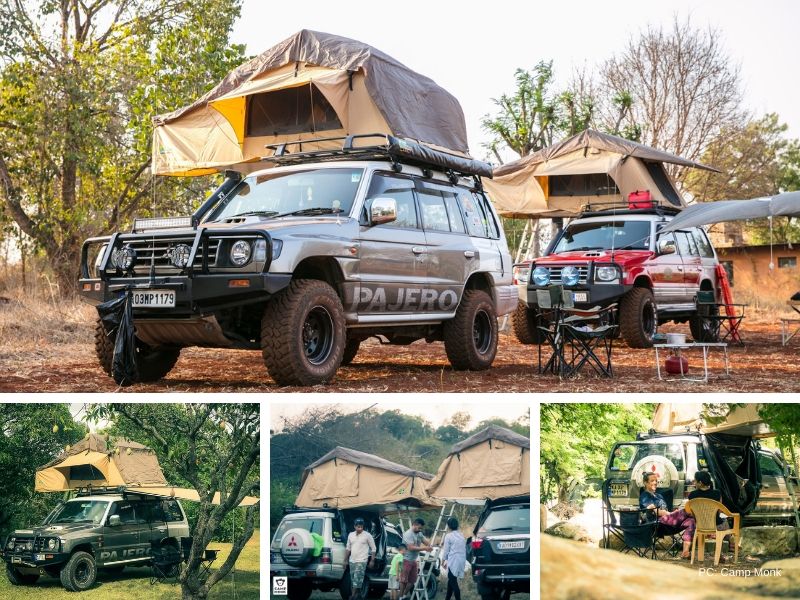 Isuzu Vcross: Designed to be an adventure and utility vehicle with all the bells and whistles – this UTE has a presence like no other on or off the road. With a large cargo area, you can choose to put in a canopy camper like in the pic above or leave it open for cargo while adding a Roof Top Tent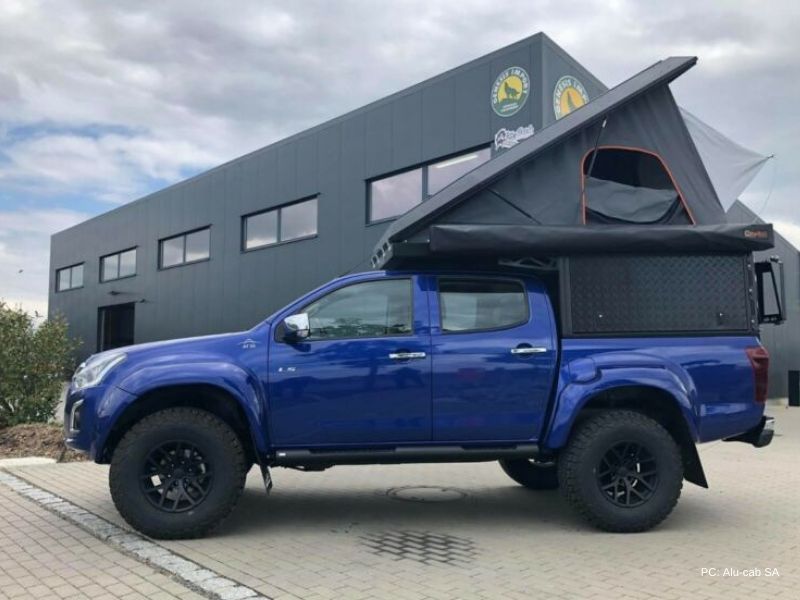 Toyota Landcruiser 80: Though not commercially available in India no overland list would be complete without featuring the King. Very few vehicles match up to the capability and comfort that the cruiser provides. LC afficiandos in India are a tight community working together to keep these legends maintained and on the road.
Force Gurkha: India's version of the G-Wagen, the Gurkha is no slouch. With extreme offroad capability and 2.2-litre common-rail Mercedes-tech OM611 diesel engine that hikes power by a whopping 54bhp while the off-road ability is enhanced with the introduction of a live front axle and new transfer case in addition to the two locking differentials. This is probably the only vehicle in India that is fully adventure-ready out of the box.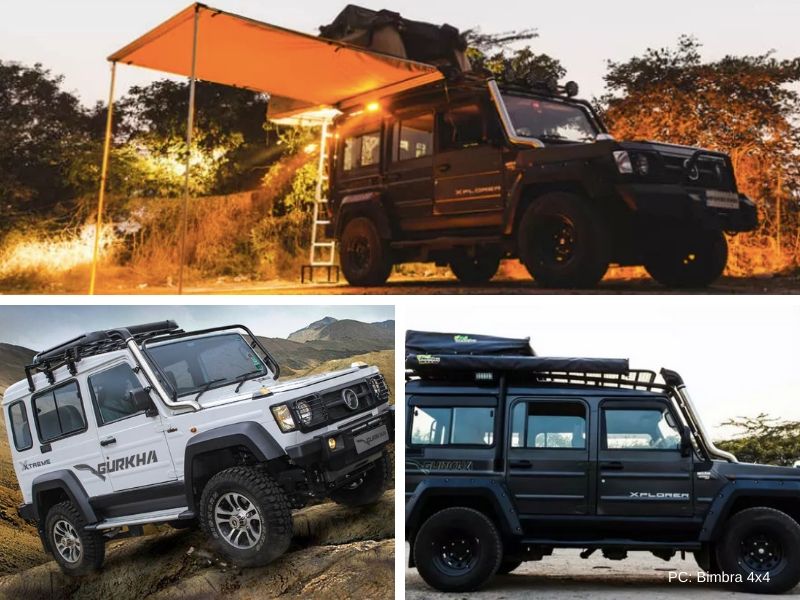 Force Matador: Built on the VW ideology the Matador van was India's people mover for almost 3 decades. Production was stopped in the '90s but plenty of them are still doing duty in Tier 2 and 3 cities. The perfect size of a van for a campervan conversion but the dated tech makes it a tough one to drive even for a seasoned driver. Perhaps Force will bring in a newer avatar into production soon, we can only hope.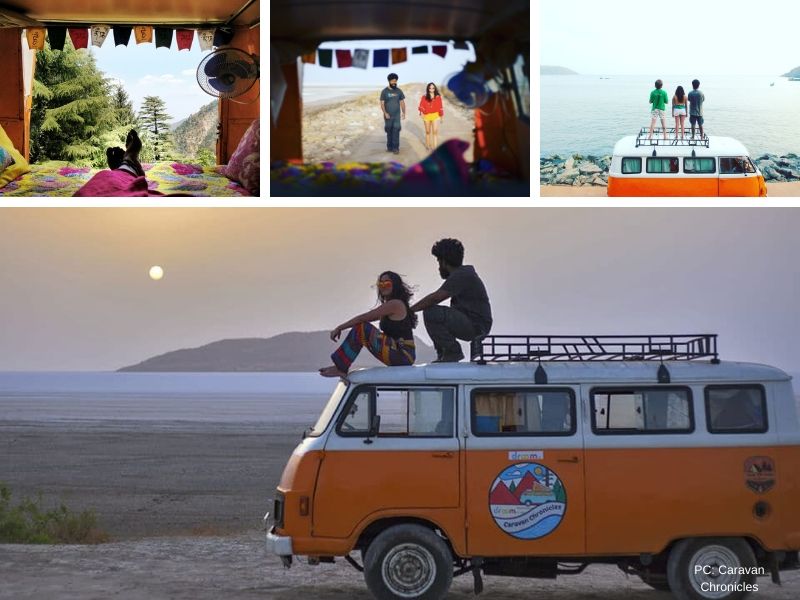 Toyota Fortuner: If long drives and comfort are your thing then the Fortuner is your go-to vehicle. The Toyota reliability with the smooth power deliverability makes it a favourite touring vehicle. There are many options provided by aftermarket providers like Ironman4x4India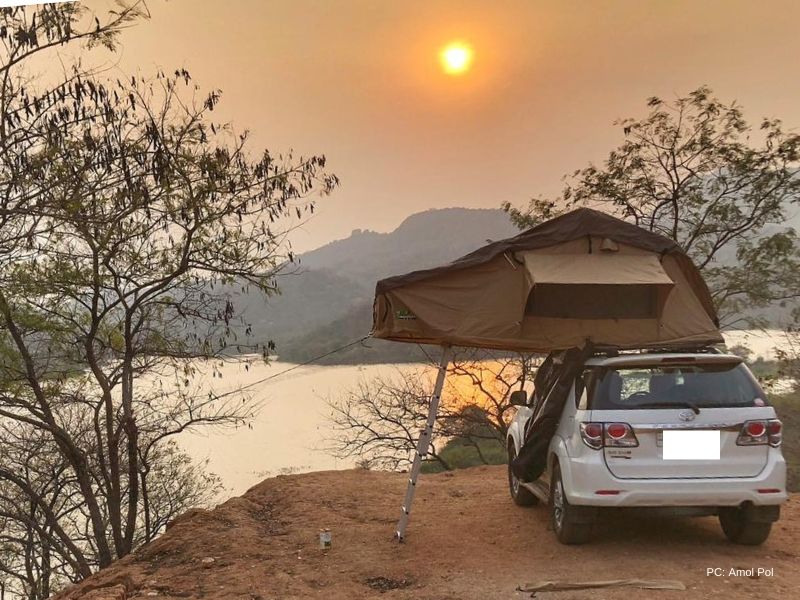 Mahindra Getaway: This Mahindra UTE option is an indigenous vehicle with very good offroad capability. Slap on a rooftop tent and a storage drawer mechanism to make an overlander that will give you smiles with every mile.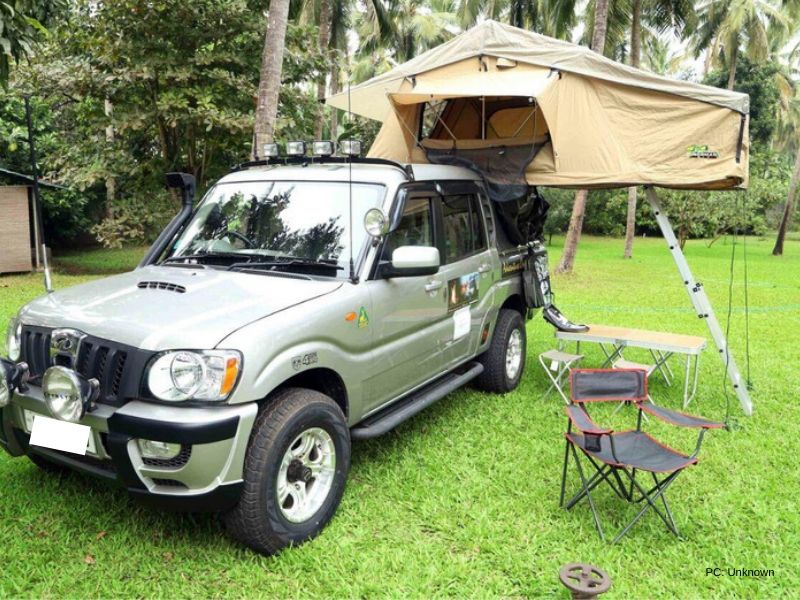 Mahindra Thar: As an affordable off-roader, the Thar has a massive following in India. A short wheelbase coupled with 4×4 drivetrain allows for it to get over obstacles like no other. With looks similar to the Jeep Rubicon and an upgraded and refined 2.5 Ltr CRDe engine, the Thar is an option that cannot be ignored. Image from Bimbra4x4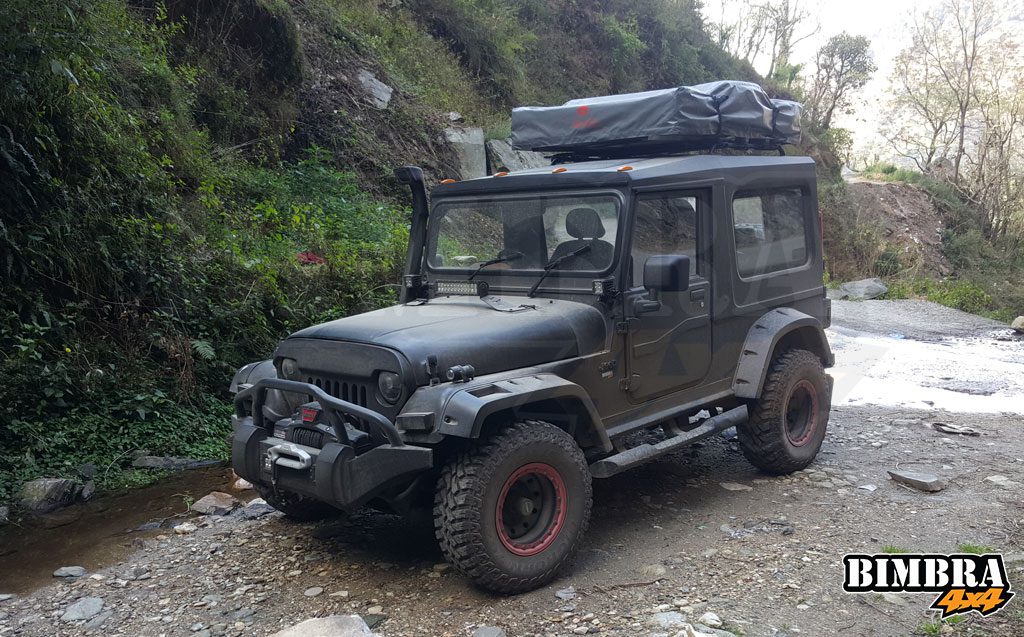 Force Traveller: The Traveller has been a hardy, reliable and affordable people mover for a while now. Though you'll need a special license to drive one the roominess and the ground clearnace makes this an excellent full size campervan option.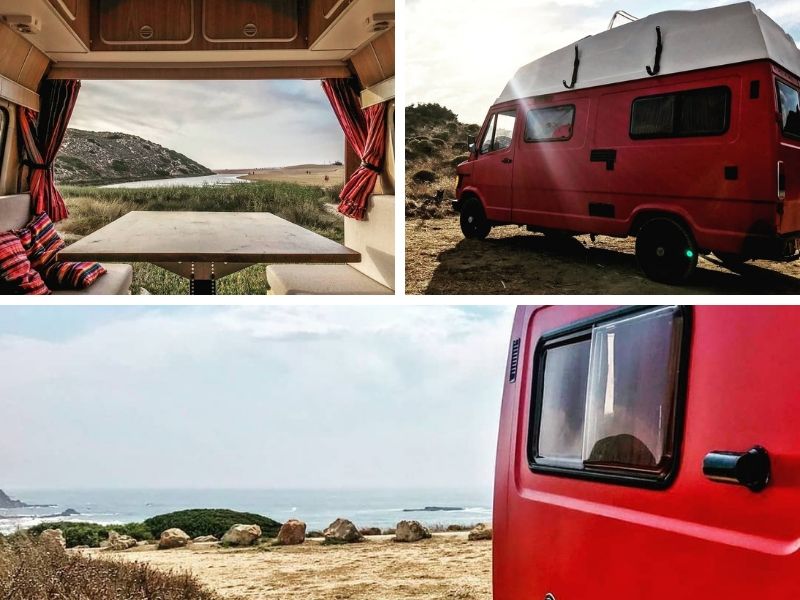 Tata Winger: With a high top version and roomy interiors, the Winger is a great base for a micro camper. Used primarly as a school bus or an ambulance it's earned it's stripes as a dependable on road tourer. Buy a private vehicle and kit it out for a family camping vacation.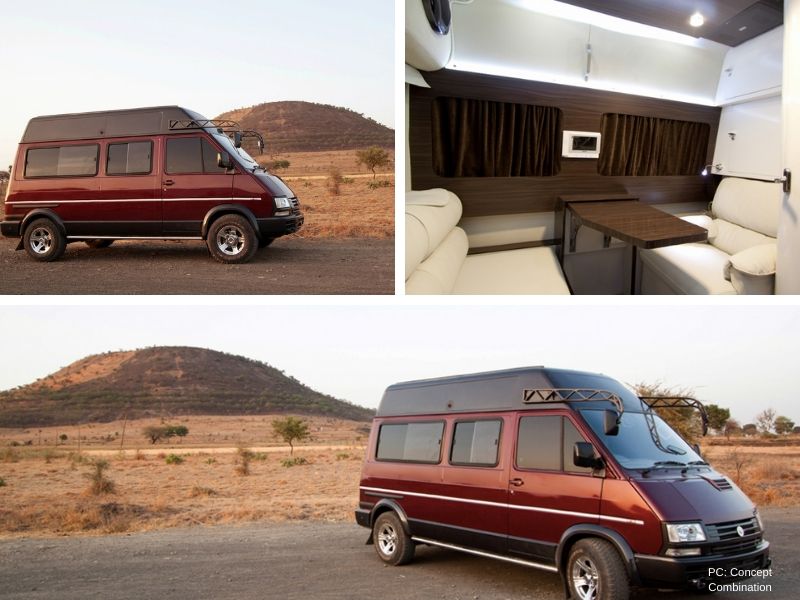 Whichever vehicle you choose and whether you're travelling with friends, family or your partner, campervan holidays can strengthen bonds. We have many campgrounds you can camp at near you, click this link for over 600 campsites in India curate for you by Camp Monk


[ad_2]

Source link